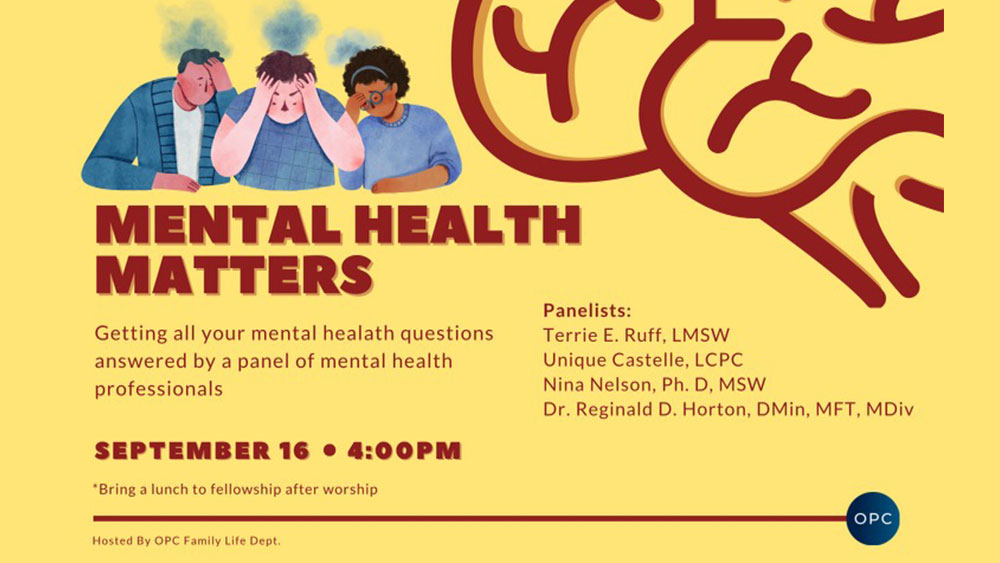 Date
Sep 16 2023
Expired!
Mental Health Matters
Mental Health Matters Panel
Saturday, September 16th at 4:00 pm
Bring a lunch to fellowship after worship!
Getting all of your mental health questions answered by a panel of mental health professionals including Terrie E. Ruff, LMSW, Unique Castelle, LCPC, Nina Nelson, Ph. D, MSW and Dr. Reginald D. Horton, DMin, MFT, MDiv.