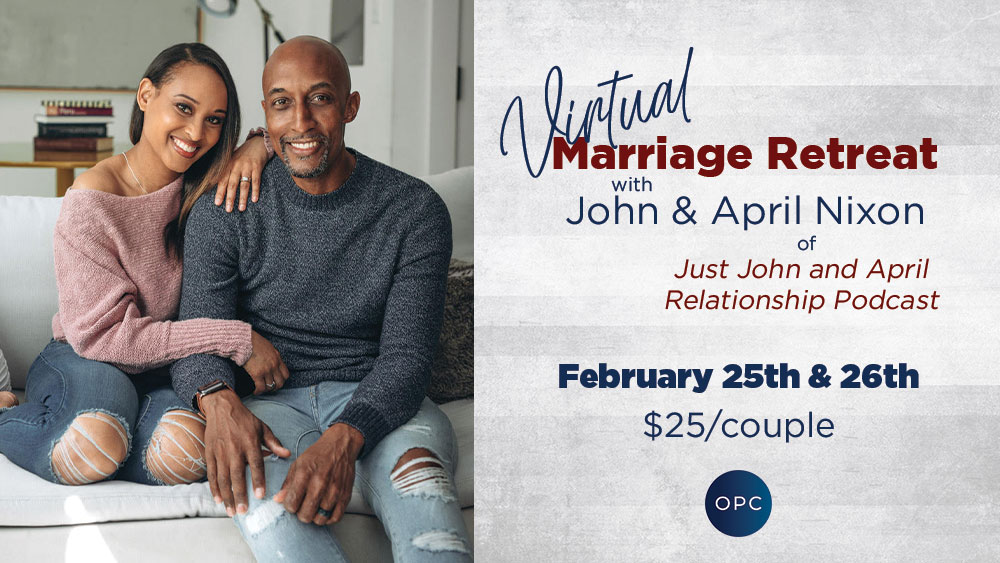 Virtual Marriage Retreat
Virtual Marriage Retreat
February 25th & 26th, 2022
Friday, February 25, 2022, will begin at 7 PM
Saturday, February 26, 2022, will begin at 4:30 PM
$25/couple
Family Life is Sponsoring a Virtual Marriage Retreat February 25th and 26th, 2022 with Relationship Coaches, content creators of Just John and April Relationship Podcast, John and April Nixon. 
They have been coaching couples for as long as they've been married over 20 years. They are committed to helping couples who struggle with connection to fire up their intimacy. They have two teenage children: John III (16) and Julia (14). John is a pastor and April is a middle school teacher."
The cost will be $25.00/per couple.  You can sign up and If you know of anyone that might be interested, please contact us at
info@opsda.org
.
Register Online