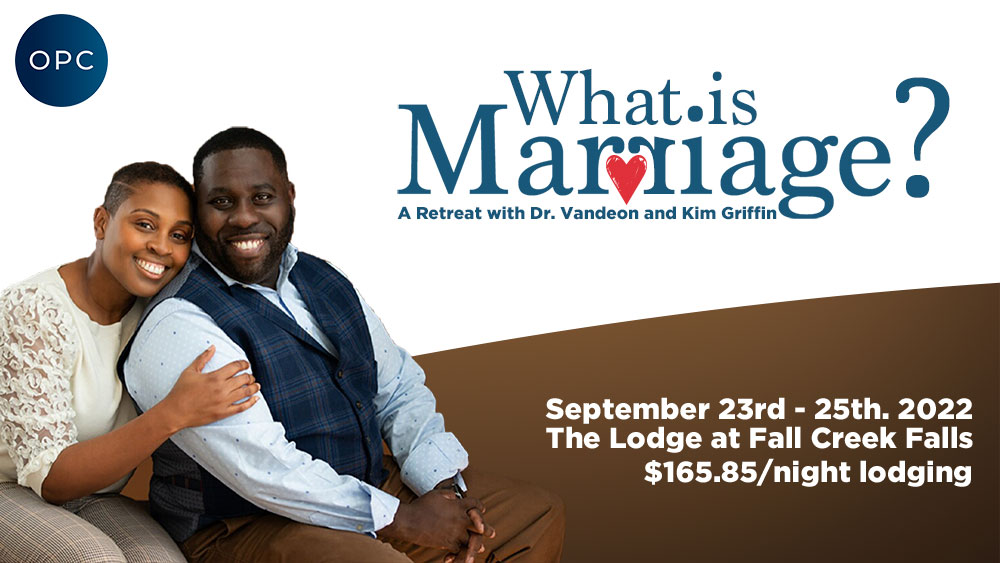 What is Marriage?
What is Marriage?
A Marriage Retreat with Dr. Vandeon and Kim Griffin
September 23 – 25, 2022
The Lodge at Falls Creek Falls – $165.85/night
*Registration closes on August 26th
Each couple will make their own reservations at The Lodge. Click the link below and then select "Special Rates" and enter group code 1121. The cost per night is $165.85 ($155.00 + 7%). 30 rooms have been blocked just for our event. You can make your reservations now if you want to get your view of the lake from your room. Meal plan information coming soon!